Graduation international students PTC
Date
On the 1st of June, thirtyfive international students received their diplomas after a three or nine month trainingprogram at PTC+.
The issued diploma's relate to the different programs:
International Diploma Poultry Husbandry and Animal Feed 2016-2017
International Diploma Animal Feed 2016-2017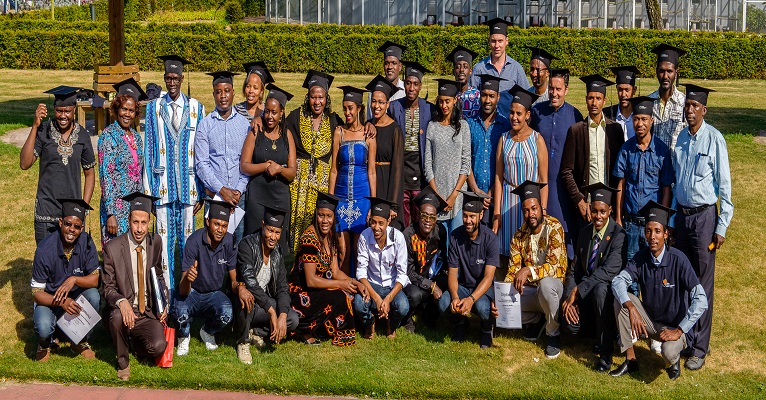 Accomplishment
The participants came from ten different countries. They left their home, family and friends to study far away in another language and with a very different culture. Here in Barneveld at PTC+ (Aeres Training Centre International as of September 2017) they attend their trainings program Poultry Husbandry and/or Animal Feed. These trainings programs play an important role in the challenges the world is facing today.
Challenges
These challenges concern the food safety and security. Our training programs are based on up-to-date knowledge and specific expertise on this matter and are according our motto 'learning by doing'. With our training courses we strive to help the students grow as a person and as a professional. And with that we would like to contribute to the professional growth of organisations and agricultural sectors in countries all over the world. The knowledge and skills the students have acquired here will provide new opportunities for them back home.
You can see our trainingsoffer right here.