We are proud of the partners we have built over the past 40 years. Our work with these institutions helps to set us apart from other training centres, and keeps us up to date about the latest developments in poultry, pigs, feed, and food safety.
Developments
Next to that, our partners allow us to train you in the latest technology and ways of working. You learn with a hands-on approach, and gain first-hand knowledge about your industry and how to best resolve problems.
support2holland
support2holland advises and assists universities (of applied sciences), training centres and companies on a range of different subjects related to fellowships and internationalisation. In short support2holland arranges the process of application to selection and from the welcome to and guidance of new students. A description of the approach can be found onwww.support2holland.nl
Poultry Expertise Centre
The Poultry Expertise Centre is a Dutch collaboration between goverment, private companies and knowledge institutes. In collaboration with PEC, Aeres Traning Centre International developed the Poultry Innovation Lab, situated in Barneveld. This facility is used for research and for training.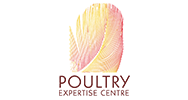 Nuffic
Nuffic is the Dutch organization for Internationalization of education. One of their activities is providing students from all over the world with scholarships to study in the Netherlands.For more information about scholarships and how you can apply for one, see the website of Nuffic.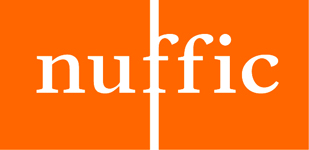 Ottevanger
Ottevanger Milling Engineers is a leading global supplier of production equipment and processing lines for the grain processing and compound feed industry.Ottevanger does business world-wide as a dependable, high-quality component supplier, but also as a prime contractor or subcontractor on large-scale projects.Ottevanger collaborates with Aeres Training Centre International by offering equipment for use in the feedmill in Barneveld.
Larive
Larive International guides customers and business partners in developing, implementing and realizing their goals in high-growth markets, based on unique business intelligence, a network with deeply rooted local presence in Asia, Central and Eastern Europe, Turkey and East Africaand 30+ years of experience. For example this project in collabroation with Aeres Training Centre International in which 60 Indonesian professionals were trained in broiler farm management.